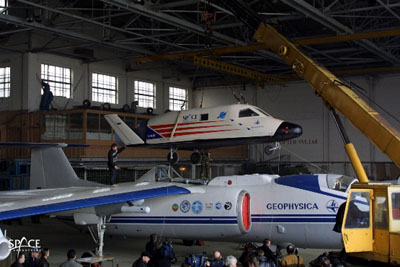 Space Adventures looks to
sub-orbital flights
Space Adventures, the company that blasted the world's first space tourists into orbit onboard Russian spacecraft, now appears to be also targetting the sub-orbital marketplace.
The company has announced it will offer sub-orbital flights to above 62 miles (100 kilometers) for $US102,000. That's a far cry from the $19-million plus it charges to take space tourists to the International Space Station. Of course, unlike the ISS excursions (which last days), the sub-orbital flights hardly venture into space and will most likely occur across a two to three hour time span.
Space Adventures plans to launch the flights from purpose-built spaceports, including one in Singapore. It hasn't announced a timetable for the commencement of flights.